Marota Developments Company, one of the leading real estate development companies, announced its participation in the new edition of the Next Move real estate exhibition, which started today, Thursday, at the Cairo International Convention Center in Nasr City, and will continue until May 28.
Tarek Khalil and Ayman Al-Ghafeer, owners and founders of Marota Real Estate Developments Company, said that participation in the Next Move exhibition comes within the framework of the company's plans to participate in a number of major real estate events and exhibitions locally and abroad, and in support of the sales movement in the Egyptian real estate market.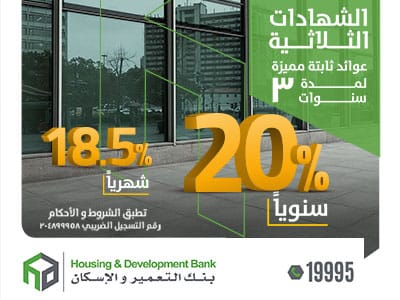 Tariq Khalil said that the company is participating in the new version of the exhibition with a distinctive package of the units of the Mastro Mall project, and offers customers a range of special and exclusive offers during the exhibition days.
He pointed out that discounts of up to 45% and a down payment starting from 5% are offered, and various payment systems suit all the aspirations and desires of citizens up to 10 years.
He stressed that the exhibition is a good opportunity for customers to buy and choose what suits them and take advantage of the offers offered by companies during the days of the exhibition, pointing out that the projects of the administrative capital lead the movement of demand in the Egyptian market in light of the construction boom and the great development that it is witnessing.
For his part, Ayman Al-Ghafir said that the company is always keen to provide the best to its customers and participates in the Next Move exhibition as one of the strongest exhibitions locally and abroad, and it is very popular with customers.
He added that the "Mastro Mall" project covers an area of 5250 square meters, with investments close to 800 million pounds, and the construction area of the project is 19,000 square meters, consisting of 2 basements, ground floors, and five. frequent floors.
And "Mastro Mall" includes the largest food court with the finest restaurants and cafes, in addition to a children's area and recreational activities, central air conditioning covering all parts of the mall, advanced firefighting systems, lighting control systems, and distributed green spaces. Distinctively ergonomically designed.
Marota Real Estate Developments is an Egyptian-Syrian joint-stock company founded by Egyptian businessman Tarek Khalil and Syrian businessman Ayman Al-Ghafeer.
Tarek Khalil is an Egyptian businessman with a great deal of experience and long practical experience since 2004 in managing commercial malls and real estate investment in the Egyptian market, and Ayman Al-Ghafir, a Syrian businessman and investor who has many successful experiences in this field, managing business in its various sectors in Egypt and Syria.