"INMA Developments" prepared to Open and Operate "TRIVIUM Zayed"
Continuing its Successes in the Market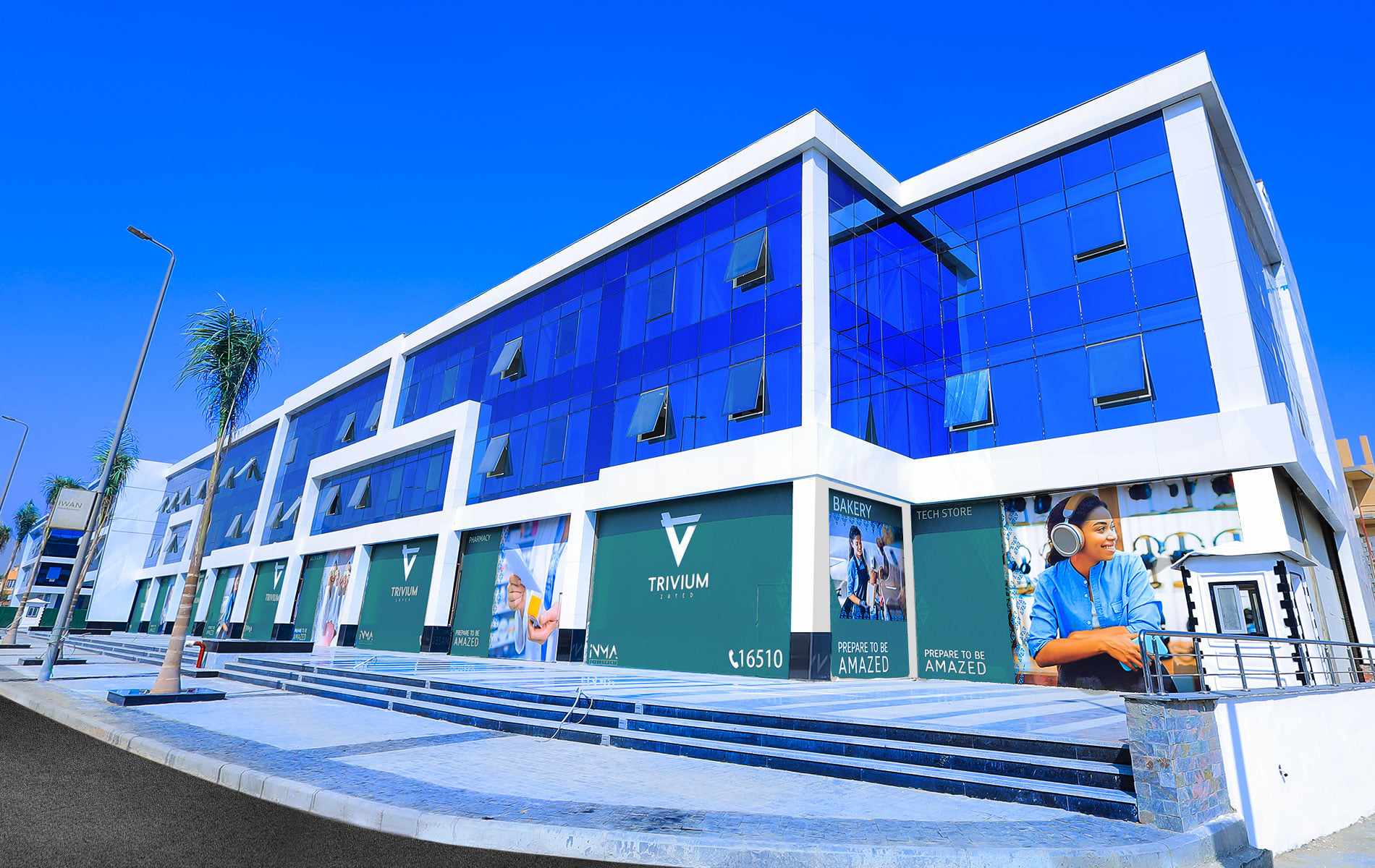 "INMA Developments" is the real estate developments arm of Genena Group, is set to open and operate its third mixed-used project in Sheikh Zayed, within the TRIVIUM series in the coming period. This is to reaffirm the company's commitment to the Egyptian market.
"TRIVIUM Zayed" project is located on an area of approximately 12,000 square meters and comprises two-separate buildings. The ground floor is allocated for commercial spaces, while the upper floors are for administrative and medical units. It also has a garage with a capacity of over 160 cars. The units are of various sizes to meet the needs of customers.
"TRIVIUM Zayed" includes integrated services that meet the highest international standards and specifications. It is also located in a prime location in Sheikh Zayed. "INMA Developments" always chooses the best locations for its projects, as evidenced by its previous projects such as "TRIVIUM Business Complex" and "TRIVIUM Square". Both projects are currently operating at full capacity, with their administrative offices, clinics, and commercial areas fully leased.
All the administrative and medical units of "TRIVIUM Zayed" have been sold out completely within a short period of its launch, due to the great trust of customers in the expertise and projects of "INMA Developments", whether on the level of quality or adherence to delivery dates, and it is the product of choosing the largest offices of design and engineering consultancy to undertake the project design works, and the company "INMA Constructions" is responsible for the works of construction and implementation, and the company "INMA Property Management" which is responsible for project management. "INMA Developments" will soon offer commercial spaces for rent in preparation for the start of actual operation.
"INMA Developments" was established in 2015 with the aim of introducing a new methodology for commercial and administrative projects and supporting real estate investment in the Egyptian market. The company leverages its expertise and the distinguished human resources it works with.
"INMA Developments" is currently preparing for a number of projects, some of which will be launched in early 2024. It is also considering launching new projects in New Cairo and Sheikh Zayed, the details of which will be revealed in the coming period.
"GENENA Group" is one of the largest investment groups in the Egyptian market, with over 70 years of experience. The company owns a series of flagship projects, including "GENENA Mall" in Nasr City and "GENENA City" in Sharm El-Sheikh. "GENENA City" is a major commercial, entertainment, and tourist project that includes a serviced residence on an area of 60,000 square meters. It was designed in three parts, each with a distinct architectural style. The project also includes a garage with a capacity of 2,000 cars, an archaeological museum, and a group of restaurants and lakes.